The History of GSE Church Planting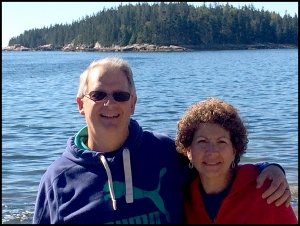 Tony and Cathy Webb had a vision many years ago to start churches, and had planted four by 1995. The Webbs joined with other leaders and formed an organization called Vision Ohio, working with churches to expand the outreach.
After much study, Tony recognized two main problems with church planting.
1.) Adding churches one by one is not as effective as multiplying churches.
2.) Financial cost is great and often a barrier.
God gave Tony the wisdom and discernment to answer these challenges; as a result, the first Gatherers, Shepherds and Elders (GSE) church was born in 2007. Now Tony travels nationally and internationally to train and inspire believers to start church multiplication movements with the vision — any person, any place, any time. The GSE church planting process doesn't cost a cent, just an investment of time and energy in order to pray and engage people with the love and Gospel of Jesus.
Church Planting Networks
USA: God is giving movement in 27 states. Since the first GSE processed church in Ohio in 2007, there have been 912 new church starts and new churches, and 46 established churches engaging GSE in their applications. Please pray for:
Mexico: Jon and Mindy move the gospel forward.
Haiti/Bahamas: God is starting new churches among the Haitians in both Haiti and Bahamas.
Gambia: Joe and Cyndi  are starting churches using GSE.
Ginea-Bissau: Pastor Brad (Winchester, VA) continues to minister in Ginea-Bissau and launch new churches.
Calgary, Canada: James desires to start many churches using GSE with his Faith at Work marketplace ministry.
Undisclosed Locations: The gospel is spreading and GSE is impacting existing churches.
New Countries Coming – Lord willing – in 2021. God continues to give favor in conversations with various denominational leaders with whom Vision USA hopes to partner. One of these conversations may lead to 10-12 new countries engaging in GSE.